Welcome to the Pleasant Valley Drive-in Theatre
Closed for the Season! 2021 Season Pass information!
Due to the huge response to the Go Fund Me campaign with season passes last year we have decided to offer season passes this year and see how it goes.  Passes will be available beginning now through April 15.   No passes will be sold after that date.  Passes are good for 1 (one) carload up to 6 people.  Passes may be used any night that we are open to the public.  They do not have to be used on carload night.  Passes do not guarantee you a spot.  If we are sold out we are sold out.  We always try to accommodate everyone but with our capacity being reduced due to Covid sometimes that just isn't possible.  We thank you for your understanding.
There are 2 types of passes available this year.
Family Pass

   

Can be used by 2 adults and children.

 

Both adults names will be on the pass and they must live in the same household.

 

Cost

 

$150.00
Teen Family Pass

 

This pass is for families that have teenage drivers and want to be able to come as a family or let their teen use the pass.

 

Again everyone must live in the same household and you will be allowed 4 names on the pass.

 

Cost

 

$175.00
Passes allow for up to six (6) people in the car.   It does not matter whether they are children or adults as long as the pass holder is in the car.
To order a pass please send a check with a note as to the pass type and names to be on pass.  Include address where pass should be mailed to and phone number in case we have any questions.  Check should be made payable to Pleasant Valley Drive-In Theater and mailed to the same at PO Box 134 Pleasant Valley,  CT  06063.  Attn:  Donna McGrane
Passes will be sold until April 15 only or until we reach our pass capacity.
We look forward to seeing all of you this spring as soon as the snow is gone and hope we have great weather for the season.
Donna 
General Information
Gates open and tickets are sold at 6:30PM
Admission: $10 ages 13 and up
Admission: $5 ages 6 – 12
Admission: Free ages 5 and under
Thursday's Carload Night: $20 per carload
CASH ONLY – Credit Cards not accepted
Tune your radio to 87.9 FM
Food deliveries are not accepted at the premises
No grills allowed
PETS ARE WELCOME!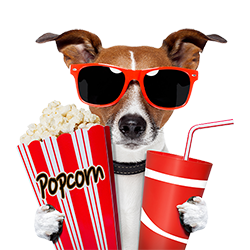 Please keep pets leashed!